The Nassau Bay Neighborhood Stations of the Cross from sunrise to sunset on Good Friday is informally organized by a small group of Nassau Bay neighbors.
Walk, bike, or drive the 3.6 mile loop through our beloved Nassau Bay neighborhood, while meditating on the 14 Stations – Jesus's journey through the Passion, Suffering, and Death on the cross. Be outside on this beautiful spring day while journeying in prayer. The first Station is directly across the street from the back parking lot at St. Paul the Apostle Catholic Church.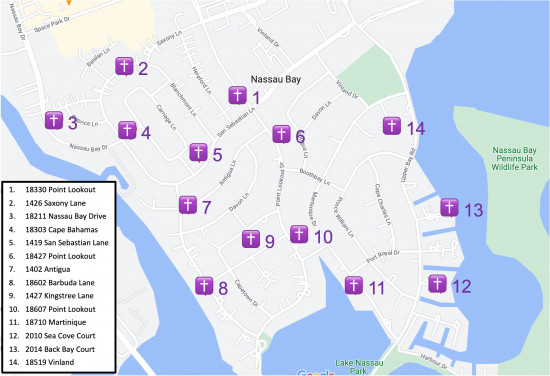 Here's a printable Worship Aid and Map of Locations. To access from your phone, here's a digital link to the walking map.
The Stations will be available sunrise to sunset on Good Friday and removed by Holy Saturday morning.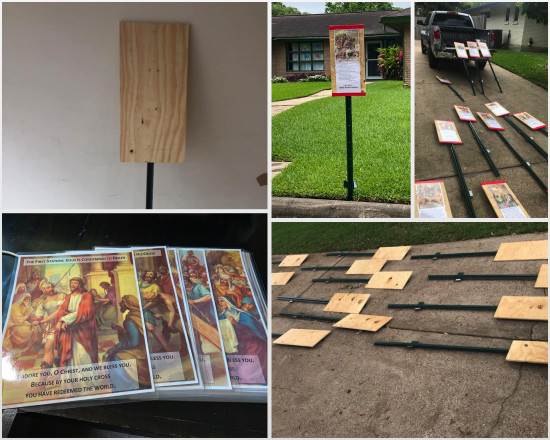 Here's St. Paul's Holy Week Schedule:


Special thanks to the neighbors who volunteered to host a Station! May you have a blessed Good Friday and a Happy Easter!
PS: if you're curious about how to create something similar in your own neighborhood–or wondering about the backstory on this beautiful project–read the post-script on this post from 2020.