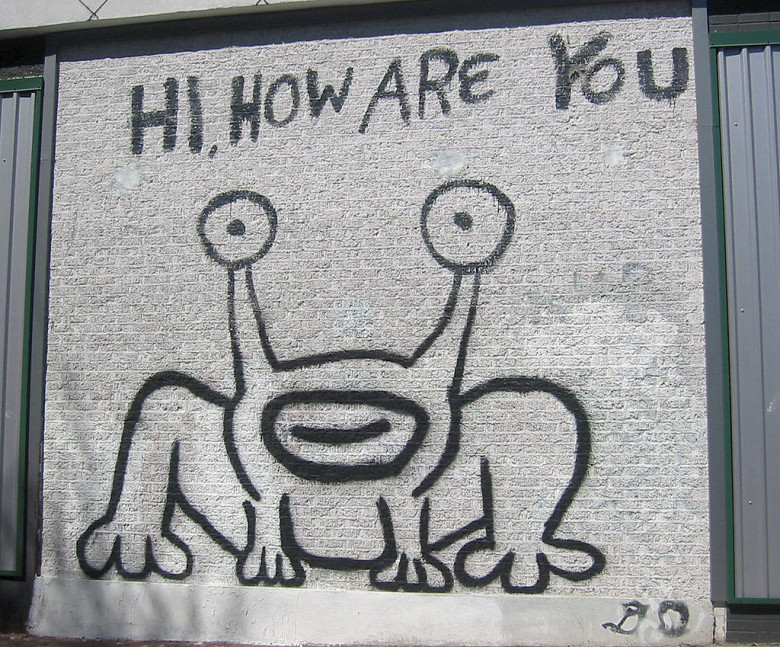 Ironically, for as difficult as it is in this time of social distancing, isolation, and quarantine, at least we're all in it together.
Be reassured: No one knows how to do this. No one knows what they're doing. We're all figuring it out together.
In my last two posts, I talked about needing to Reevaluate Lent and my decision to Be Real and Have Hope (with key insights from the story of the Raising of Lazarus). So here's me being real: I've been going through a difficult time and things have been hard.
Here's Me Being Real
About 9 months ago, I wrote about my son suffering 2nd degree burns. Five weeks later, I wrote one follow-up post. But nothing else because… it was just too much. It was just too hard.
While in the Pediatric ICU, the doctors said 2nd degree burns heal within 2-3 weeks. So, 2-3 weeks is what we mentally geared ourselves up for.
It was actually 3 months of daily wound care and intense restrictions. The most severe 2nd degree burns ("deep partial-thickness") take longer to heal and leave thick, raised scars, which need another 18 months of care, including wearing compression garments for 23 hours a day. It was a lot. It took a toll on everyone, in every way.
Believe me: I'm not complaining. All you need to do is walk into any floor of Shriner's Pediatric Burn Hospital to have every possible complaint in your life be put into perspective.
However, this was—and still is—our reality. And quite honestly, it was hard… really, really hard.
How Are You?
When we see people out and about, most of us greet each other with, "Hi! How are you?" Generally, Americans subconsciously intend this to be a surface-level, friendly greeting. Generally, in the aisles of the supermarket, we are not inquiring about the status of a person's mental, emotional, physical, and spiritual well-being. It's not to say that we don't actually care about each other. It's just… usually, if we're genuinely interested and aware that the standard answers of "good," "fine," or "alright," aren't actually the expected answer, we'll lean-in and give permission to be truthful with something akin to, "No, really; how are you?"
For a long time, my honest answer wasn't, "Good!" It wasn't even, "Fine," (which my mother considers to be a four-letter word). For a long time, I was struggling. And my personal integrity was taking a hit by answering with anything less than the truth – because things were just so hard. Eventually, I settled on a non-answer, "Hey! Good to see you!" or with a swivel, "Busy! How about you?"
The lenten promise to Be Real was born out of this struggle. For the sake of my sanity and integrity (aka—mental and spiritual health), I eventually decided I would be real with anyone I knew would want to know… whether they were prepared for it or not. I had a lot of conversations that started with me stumbling over expressing the truth: "Good! No. Actually, I'm not good. Things are hard."
Speaking Truth
When I started "being real" and speaking the truth, I started to open the door to unexpected love and grace.
No. Wait. Actually, a caveat: Not everyone is entitled to know the truth. And frankly, not everyone can handle the truth.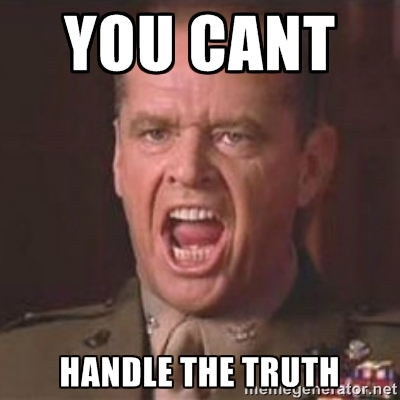 No joke. Some people are really bad at this.
But more often than not, I found support, love, and compassion. Sometimes I'd lay out my truth with a voice-quivering, "Things are hard." Then I'd purse my lips and shake my head—tears might fall—and I'd whisper, "Can't talk about it. Pray. How are you?"
Speaking truth opened the door to community; I wasn't so alone.
Yes. This is hard.
We are all struggling with this "new normal" (which is hard), for an undetermined amount of time (which is—speaking from experience here—really, really hard).
It's been a relief to hear more and more people being real and acknowledging that this is hard.
Acknowledging that this is hard doesn't mean you're complaining. Nor does it mean you're lacking in faith or trust in God.
Take a look at the exchange between Jesus and Peter in Matthew 16, right after the big question "Who do you say that I am?" (v.15) and Peter's profound confession of faith. This is when Jesus begins to get real with the disciples, predicting the his suffering and death (v.21).
When Jesus speaks these difficult truths, he's not complaining. He's not lacking in faith or trust in God.
In fact, it's Peter who lacks faith and trust in the one whom he just confessed to be the Messiah! Peter refuses to hear the difficult truth and rebukes Jesus: "God forbid, Lord! No such thing shall ever happen to you" (Mt 16:22).
Jesus has no tolerance for telling himself (and others) a lie that will make everybody feel better. Because although the pain and suffering of the Passion and Death will be hard, that is not the end of the story. (More on that another day.)
We're all in this together
There is tremendous grace in hearing others being real and speaking truth. We're reminded that we're not alone. We're reminded that we're not doing it wrong. And in the broken Body of Christ, we're reminded that our Savior is with us in our suffering, present to us through one another.
Is there someone you can call (old-school phone or Zoom) and be real about the things you're finding most difficult right now?
Really. How are you?
If you enjoyed this post, Please Share