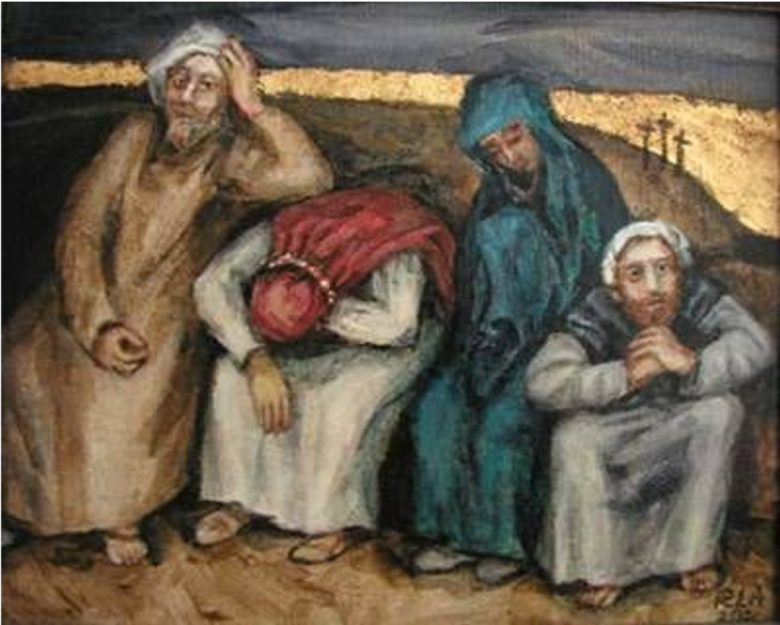 What happens on Holy Saturday?  …We wait…
It's the period of in-between – that space between the pain and suffering of Good Friday and the joyful hope of Easter Sunday… this waiting is Holy Saturday.
In the time of Covid-19, those of us who are staying safe-at-home are right here, in the waiting.
Quite often, when we're in the in-between—no longer in the throes of pain and suffering, and not yet in a place of joyful hope—we find ourselves somewhere in the process of thinking and praying and grieving what we've lost.
Here's the thing that our faith teaches us about this in-between:
God is at work in the waiting.
~~~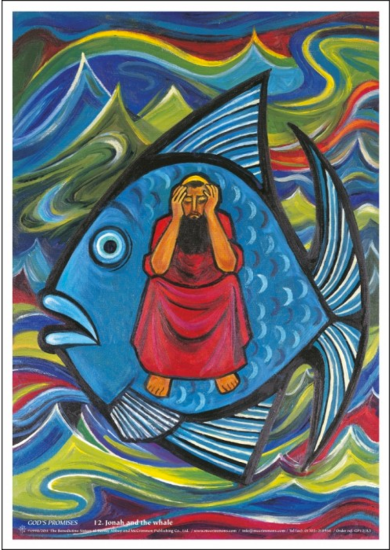 Recall the story of Jonah, who didn't want to do the difficult thing God was asking of him. In his stubbornness, Jonah tried to run away aboard a ship, which is when things went from bad to worse. Blamed for the violent storm, he was tossed overboard and assumed he was going to die. "But the Lord provided a large fish to swallow up Jonah; and Jonah was in the belly of the fish three days and three nights" (Jonah 1:17). Those three days and three nights must have provided quite a bit of time to wait… and think… and pray… and wait some more… And then, Jonah agreed.
In the waiting, God works in our hearts. 
It was three days and three nights of waiting… and thinking… and praying… for the Apostles as well. Waiting… with grief and sadness.
From their point of view, it didn't look like anything was happening, but it was. They thought all was lost. But it wasn't.
God is always at work in the waiting.
Trust God. Even if it doesn't look like anything is happening… God is always at work in the waiting.
If you enjoyed this post, Please Share