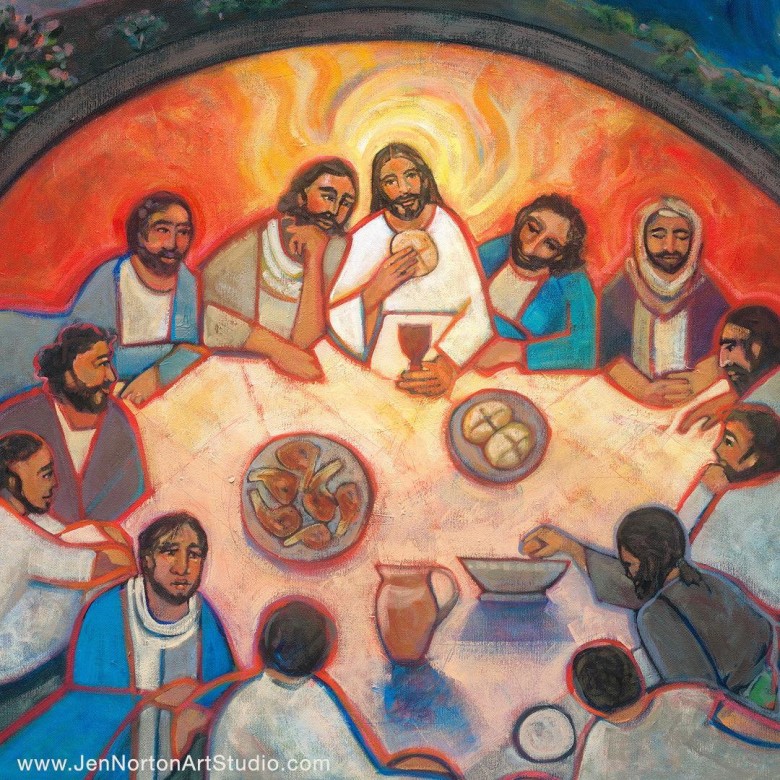 A Holy Thursday without…
Did you know that the last party or social gathering that you attended would, in fact be the last one for the foreseeable future?
When reading the Gospel accounts of the Last Supper, it's pretty evident that the Apostles had no idea it would be their last. Yet what happened while they shared the Passover meal with Jesus would be remembered and celebrated as the first: the Institution of the Eucharist.
Then he took the bread, said the blessing, broke it, and gave it to them, saying, "This is my body, which will be given for you; do this in memory of me." And likewise the cup after they had eaten, saying, "This cup is the new covenant in my blood, which will be shed for you." (Lk 22:19-20)
The Last Supper is the focus of the Church's celebration on Holy Thursday. Yet for almost all of us, this will be a Holy Thursday without the Eucharist.
For anyone planning to watch the liturgy at home, since it's a Holy Thursday without the presence of the people, it'll also be a Holy Thursday without the Rite of the Washing of Feet.
I always found it interesting that while the Gospels of Matthew, Mark, and Luke provide the details about the Last Supper, the Gospel of John does not. Instead, John cuts to the meaning of the Last Supper: humble service.
So if I, your Lord and Teacher, have washed your feet, you also ought to wash one another's feet. For I have set you an example, that you also should do as I have done to you. (Jn 13:14-15)
In the time of Covid-19, while we celebrate a Holy Thursday without so many things, let's really turn our attention to humble service.
As a society, we've been doing a better job of recognizing and appreciating the humble service of so many of whom we've never even realized were essential employees! From health care, to supermarkets, to truckers and delivery persons, to police and first responders, to teachers…
How can you express gratitude for the humble service of others?
Amid so much grief and suffering that we cannot control, there are countless acts of humble service happening all around us, from making and donating reusable masks, to checking on and caring for neighbors, to finding ways to celebrate kids' accomplishments and birthdays, to the sharing of musical talents, to the distribution of meals…
Where have you seen examples of humble service to others?
So on a Holy Thursday without so, so many things, perhaps you can find a way to be in communion with Christ through acts of humble service… (even if that service is a matter of reframing your interactions with those you are trapped at home with) …remember that Christ is present in these acts of service and sacrificial love.
Christ has given you an example; how will you humbly serve others?
---
Banner Artwork "Last Supper" ©Jen Norton. https://www.JenNortonArtStudio.com . Used with permission.  
If you enjoyed this post, Please Share