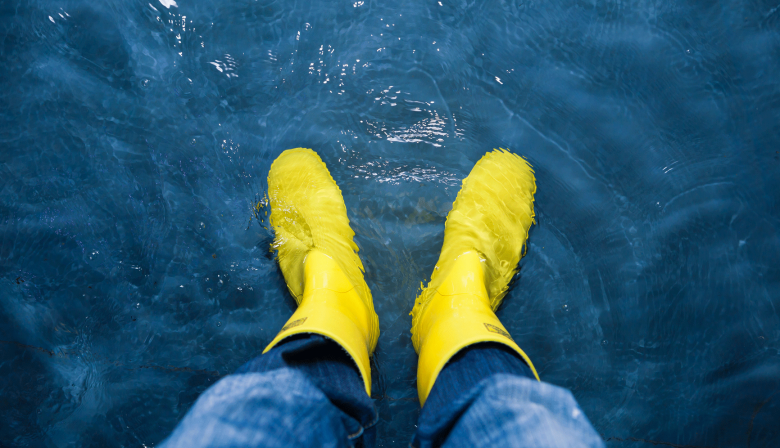 Last week, during heavy rains and flash flood warnings, my living room flooded.  The exterior drain got clogged and water seeped in, drenching the carpet and padding.  I only discovered it because a meeting I was supposed to be preparing for got postponed. So while the kids took care of their afternoon responsibilities, I emptied the dish-drying rack and tidied the kitchen. When I walked along the far side of the living room to place a special platter back in its display holder, I felt the squish of puddling water in the wet carpet beneath my feet.
My first call was to my husband (the iPhone tells me I made the 16-second call at 3:23pm).  His office is a mile from home, so he arrived within six minutes. In that time, my boys and I grabbed every towel in the linen closet to sop up the mess.  That's when I texted my network of friends.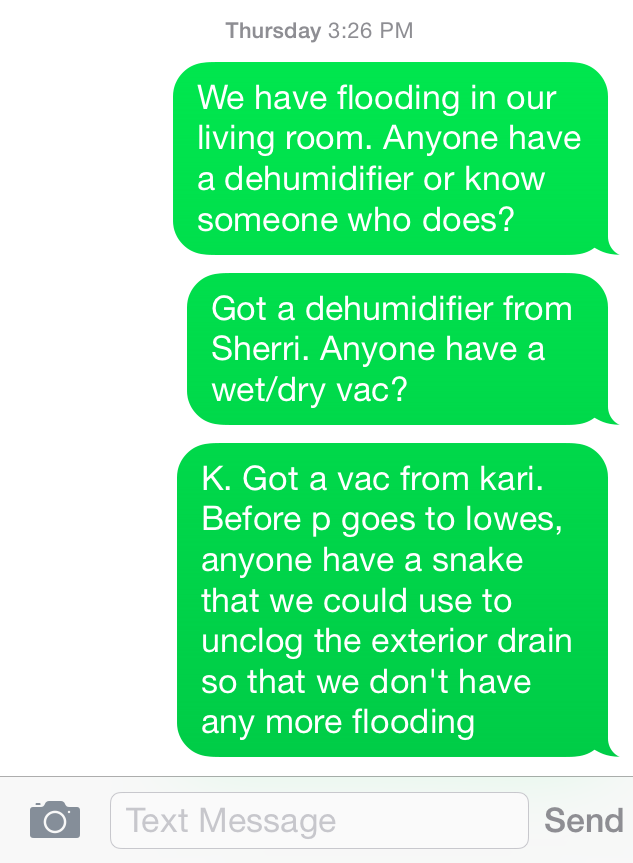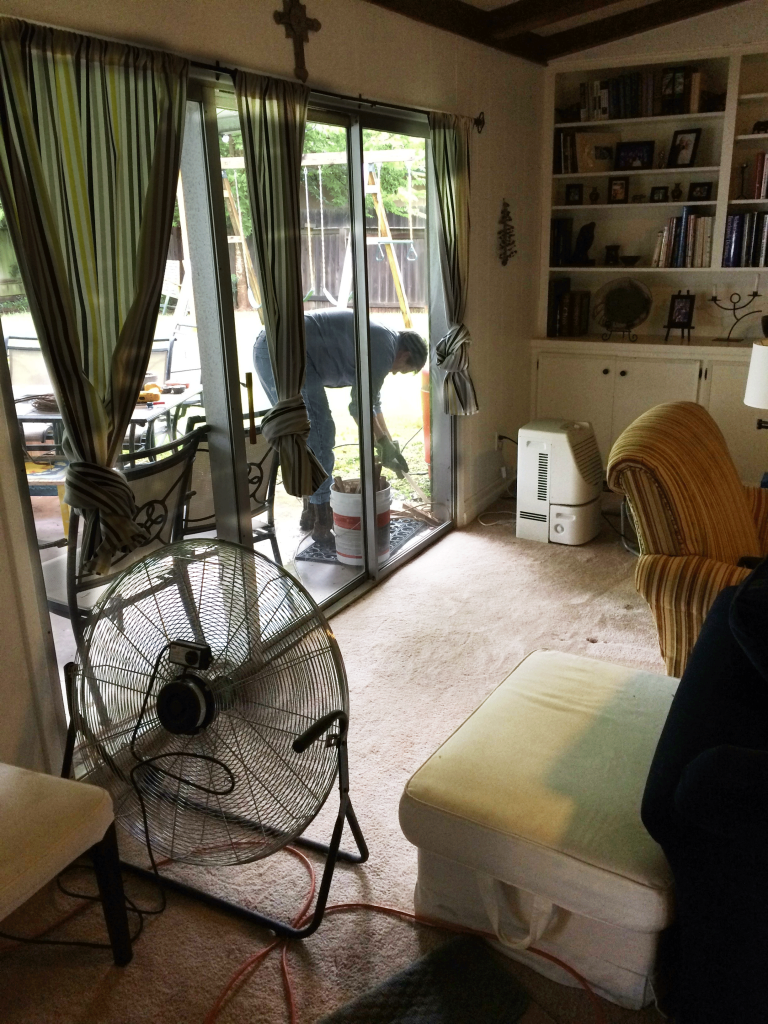 Within moments of texting each request, different friends responded telling me they had what I needed.  Within 90 minutes of discovering the flooding, I had everything I needed to fix the problem, including a neighbor who came over to help my husband snake the exterior drain–all without spending a dime.
In response to this situation, I had a choice.  I could either focus on the frustration of the flooding or I could be amazed by how quickly everyone responded.  I could be annoyed by the clogged drain or touched by the outpouring of kindness, generosity, and availability of the friends in my community.  I could obsess about the potential for the problem's recurrence or I could be grateful for every aspect of the solution.
Ask and it will be given to you; seek and you will find; knock and the door will be opened to you. (Matthew 7:7)
If you enjoyed this post, Please Share