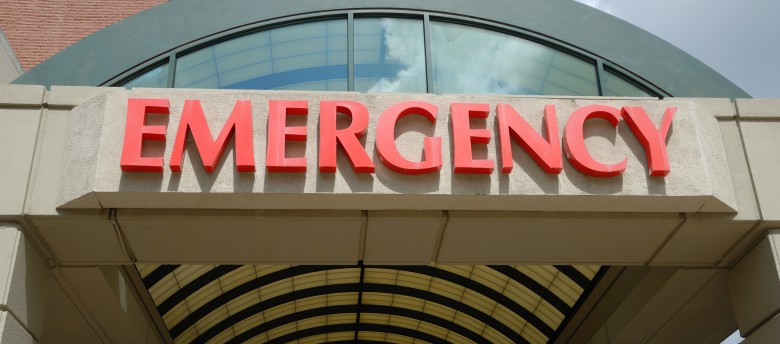 Trauma and Grace
Friday morning, I drove from my parent's beach vacation home to the RDU airport for my flight home. Ten minutes before I arrived at my best friend's house for a brief visit, Peter called:
"Alex was burned with boiling water. We are headed to the emergency room."
Peter was supposed to be in the car with me. The original plan was that he'd put the kids and their stuff into the vans and trailer for Boy Scout Camp and catch a flight to join me for a week at the beach in NC without kids. Instead he was at Boy Scout Camp with Alex (12) and Max (11) because the intended third adult leader was injured and an understudy was needed. With 5-days notice, Peter cancelled his kid-free beach vacation to chaperone a campout in Waco, TX. I was sad. Very sad. But completely understood.
"WAIT – WHAT?"
My sister was seriously burned by boiling water in 1991; I was 16 and she was 10. My actions saved her life. And I remember every detail vividly. Too vividly.
The Scouts were having an Iron Chef cooking competition with the other Troops in one of the common areas. Alex, who has made pasta a gazillion times before, grabbed the pot with a towel, which slipped. He dropped the pot of boiling water, which poured down his thighs.
He screamed.
There was an adult paramedic with another Troop who ran to the scene and began treatment immediately.
Max ran to get Peter, who had gone back to their campsite momentarily, to fetch salt. Because salt is the key to winning a cooking competition.
Max screamed.
Peter ran.
Paramedic-guy led the first-responder care; Peter got Alex (and a panicked Max) into the car; another Adult-Scout-Leader drove them to Baylor Scott-White Hospital in Temple.
So me. I'm in NC. The phone call from Peter apparently lasted 57 seconds. And apparently I paused and thought and prayed [OH-GOD-OH-GOD-OH-GOD] for two minutes before calling my person, Heidi. I don't just have one person. But this was THE PERSON for this job at this moment. I didn't have enough intel to call my family; and what I needed immediately was prayer. And Heidi delivered BIG TIME, articulating every thought, hope, and need, in faith, to God. It lasted the entire 8-minute ride to my BFF April's house.
April opened her door to a panicked momma and just opened her arms to my full-on UGLY-CRY, patiently awaiting explanation as she held me up.
My child was in immense pain, and I was not with him.
I called the Scoutmaster for more details on the incident, who delivered with clarity. April drove my rental to the drop-off, escorted me on to the bus, arranged with Southwest to escort me to the gate.
So Alex. At Baylor Scott-White in Temple, the ER docs immediately began making arrangements to transport Alex to one of the burn centers in Texas: Dallas, San Antonio, Austin, or Galveston.
Just as April was explaining the situation to Southwest Airlines, Peter called: to say an ambulance would be taking he and Alex to Shriners Hospital for Children in Galveston, arriving between 7pm-8pm.
"Can you ask your siblings if they can help get Max and my car from Waco?"
So April guided me to a place just past gate A5, where I made the phone calls with intermittent hugs and ugly cries. Though my parents were on their way to a B&B a few hours from their vacation home, my siblings were at home in Austin. My brother, Dennis, the First Responder, Firefighter, EMT and my sister, Laurie, a childhood burn victim and professional Safe Alliance advocate were entrusted to devise and carry through the plan while I prepared to board my SWA flight. Laurie and Dennis are less than an hour from Temple & Waco and proceeded with operation rescue.
Max was freaked out. He's been the one with all the broken bones (both bones in the left forearm, 3-times in 11-months, two surgeries, plus two buckle fractures—one in each wrist at different times in the months following the second surgery)… but this time he's the one who heard the scream. Laurie's boss was on it, reminding her exactly what Max would need until he could get to me.
I got on the plane, trying to hold it together. Somehow, I calmly communicated my crisis situation to the most empathetic flight attendant and found myself sitting with a retired-marine [window] and a young nurse [center]. I introvert hard on planes and don't talk to strangers. Except now. And these three strangers were angels from God. Kind, reassuring, compassionate, encouraging, patient, and understanding as I feverishly iMessaged via SWA wifi.
Heidi picked me up from Houston Hobby and drove me home. I repacked bags and headed to Galveston, arriving 20 min before the ambulance from Temple.
Friends from Church who had been tapped as prayer warriors began texting with specific offers for help – a mom-friend from Church and her med-school-student daughter (who just completed a rotation at Shriner's the previous week) even dropped a bag of food and a blanket for me at the Security desk at Shriner's. I missed their offer of in-person hugs while actually getting to see Alex.
Alex arrived to the Pediatric ICU at Shriners and was immediately escorted into a room while I hugged a smelly-week-of-unshowered-Scout-Camp-Peter in the waiting room. That is love, let me tell you.
The security staff, the nurses, and the doctors at Shriners were amazing. Children's Hospitals just get it. They are firm, but completely compassionate and responsive to the panicked parent.
We were able to go to the PICU room to see him and give him love [read: excessive kisses and hair tousling] before they administered ketamine and debrided his burns.
We watched till his eyes twitched, they sent us out, and brought us back in about an hour later.
Alex had second degree burns primarily on his thighs and Shriner's kept him overnight to watch for swelling. When I said I wanted to spend the night with him in the PICU, the nurses completely validated me by pointing out that one of two visitor chairs pulled out to a bed. Peter went home (with my blessing) to shower.
The nursing staff was amazing, training me to tend to the wounds between outpatient visits.
Generally, second-degree burns involve a 2-3 week recovery process and leave no scarring. Occasionally the depth of the burn necessitates a longer recovery and will result in scarring. Either way, we were encouraged to know that though Alex was facing a painful and uncomfortable recovery process, it would be complete and total.
As we prepared to be discharged less than 24 hours later on Saturday, Peter was joking with Alex about the "free" sticky-socks he got from the hospital:
"When the bill comes in, I'll let you know how much those "free" socks are!"
Our dayshift nurse, Gerry replied,
"Oh, you won't receive a bill. We are 100% charity. Whatever insurance doesn't cover, our underwriters do."
This was a really difficult two days completely surrounded by Grace – in every person who offered kindness, love, prayers, help, understanding, well-wishes, texts, and phone calls… and this hospital. Grace.
Every person, every instance, every circumstance in this story was infused with Grace, making a horrible accident a lot less horrible.
So many people have asked what they can do to help. To be honest, I'm swimming in love and gratitude, even as we face these next two weeks. And we don't need a lot. As something comes up, I ask… and my Village responds like the Multiplication of Loaves and Fishes.
What I'd really like people to do is to BE THAT GRACE.
Be the stranger on the plane that shows empathy and patience.
Be the strangers who witnessed a complete breakdown with loud, detailed phone calls, silently understood, and sent light and love.
Be the friend who volunteers for the airport pickup at rush-hour.
Open your arms and hug an overwhelmed momma, giving love (not advice) and patience—all the patience.
Thank nurses and firefighters and EMTs and Paramedics and Security and every person whose job it is to help, who does it well, and occasionally (as I did with Gerry as we said goodbye and prepared to leave), ask them if you can hug them, hug tight, cry, and whisper THANK YOU.
And if you feel so inclined, consider donating to Shriner's Hospitals for Children. Because they are amazing.
And please continue to pray for Alex's healing. Thank you!
If you enjoyed this post, Please Share