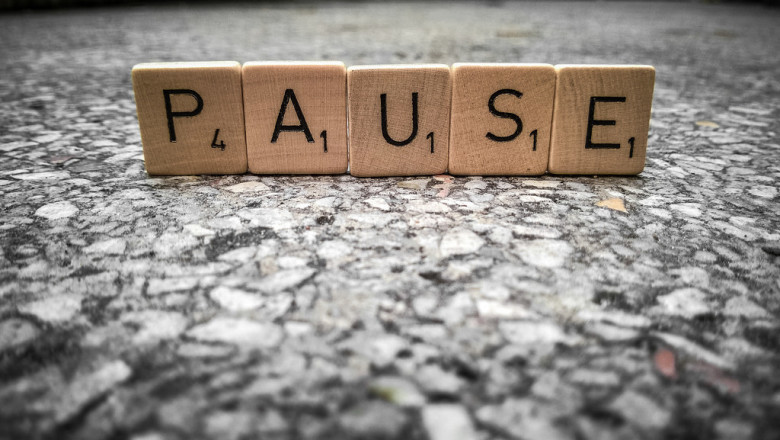 **The opportunity to attend this retreat at the CRC has passed, but I would love to present it to your group! We can easily take this show on the road!**
Email: julie @ diennodemarest . com
I will be leading this powerful retreat with Heidi Clark at the Christian Renewal Center in Dickenson, TX, on Saturday October 12th, from 10am-4pm.
You are invited to attend! And please, share this invitation with anyone you think might benefit from our Story Retreat; it's open to adults of all ages and stages of life!
Take the opportunity to reflect on the story of your life through the lens of faith.
We'll begin by exploring and meditating on the Paschal Mystery.
We'll prayerfully identify how God is present to us in our joys and sorrows, both in day-to-day "ordinary time" and in times of crisis.
We'll expand the words we use to describe our experiences with techniques used in writers-workshops.
We'll examine how the Book of Psalms teaches us to turn to God with openness and honesty as we speak the truth of our lives.
This 1/2 day retreat is could be tremendously helpful for anyone in a retreat program like ACTS or CRHP who might benefit from guidance on reflecting on their story from the lens of faith.
God wants access to all of us, but we often hold back the "ugly" parts of our life. Maybe we think that God couldn't possibly be interested in all those ugly parts. So, alone we struggle with crisis, hurt, despair, and grief.
Come and PAUSE at this mini retreat. Come and reflect on daily life and experience the power of the soothing balm of God's grace as seen through the lens of our faith. Look back on the joys and sorrows of your life with a Paschal Mystery spirituality. PAUSE and experience God's work. Don't get caught up in the chaos of life and miss the soothing comfort of God's grace. PAUSE and be part of this mini retreat.
Handouts and writing paper will be provided, but it's recommended that participants bring their journal.
We hope to see you there! Register at: https://retreatcentercrc.org/so-the-story-goes-day-retreat
If you enjoyed this post, Please Share