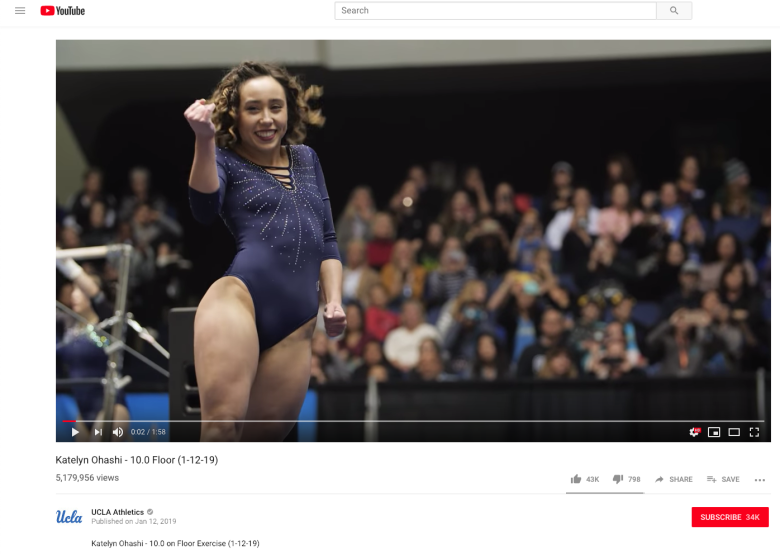 After the video of UCLA gymnast Katelyn Ohashi's "perfect 10" floor routine went viral, NPR interviewed her head coach, Valerie Kondos Field about her character and skill.
Katelyn had almost given up on the sport. "The elite level came at a price. Not just the injuries, but the body-shaming and the cut-throat competition that left her questioning her self-worth" (NPR's Morning Edition).
Coach Val became a catalyst for change in Katelyn, who had stopped loving the sport at age 11. How? At the 1:40 mark in the two-minute interview, Coach Val utters the sentence that says it all:
"I cared about her more as a human being than as an athlete."
And that was everything.
Caring more about a person's humanity than about the role they play, regardless of the context, is the essence of respect for human dignity.
Want to know how to live your faith in the secular workplace? Care about people more as human beings than as coworkers and employees.
How does every single faculty and staff member live out the Catholic Identity of the school? Care about people more as human beings than as students and colleagues.
It really is that easy.
Care for a person's well-being more than the function they provide.
Stop using people as objects. Stop objectifying the body for the sake of athletic or advertising success. Stop shaming. Stop the competition that leaves people questioning their self-worth.
We don't have to choose between people and profit, between personal well-being and excellence, between compassion and success.
In fact, look at the results: not only does Katelyn's routine earn a "perfect 10," not only has the video of her performance gone viral, but in the words of Coach Val, "She just exudes goodness and love and joy."
Be a catalyst: care about a person more as a human being than anything they can do.
If you enjoyed this post, Please Share