When I do laundry, after washing and drying, I'll transport the clean clothes to the couch.  The couch and coffee table are my folding zone, a task I'll tackle while watching Netflix, talking on the phone, or visiting with a close friend (one whom I am secure enough to expose my family's laundry to).  The reality is that the folding does not happen immediately.  Often the couch is buried amid several loads of clean laundry.  Yes, I'll get to it.  Eventually.  The thing is that my kids will want to actually use the couch to sit on, despite the piles of clean laundry.  Sometimes I take a little too long to get around to folding; I take responsibility for this.
Other times, like today, I'm within the margin of acceptable laundry-folding time. Regardless, the clean laundry got knocked off the couch by one of my kids.

Me: Who knocked the laundry basket off the couch and onto the floor?
Max: I fink I did it.  I'm sowwy, Mommy.  I didn't mean to.
I know that he didn't intentionally, maliciously knock my laundry on the floor, but still.  He could've been more careful.  And even if it was an accident, he could've fixed it.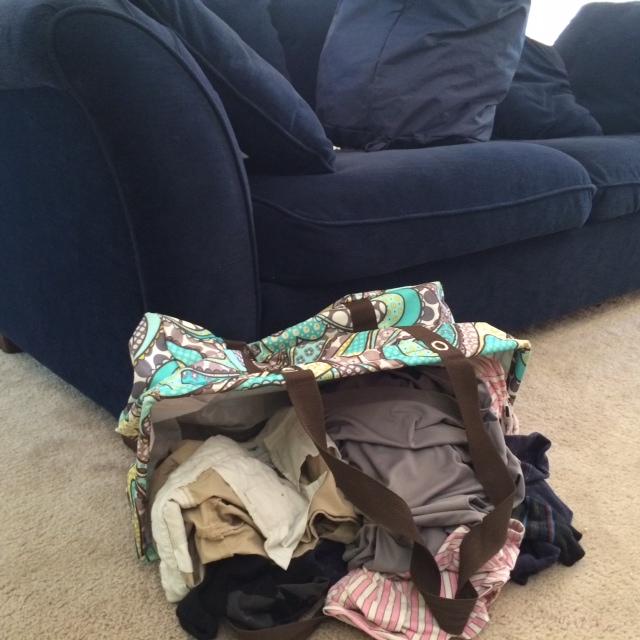 While laundry on the couch isn't one of the most pressing moral issues of our time, this conversation with my 6 year-old does provide a framework for examining moral responsibility.
If you enjoyed this post, Please Share